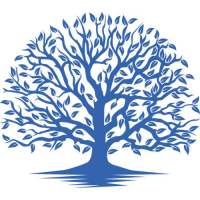 Below is a reading list of books and articles that I have found valuable as a parent, therapist/clinical supervisor and administrator. I added brief comments to some of the readings. I will add additional comments/readings on an ongoing basis.   

Parenting: 
A good enough parent (1987) by Bruno Bettelheim 
Parenting from the inside out (2003) by Daniel Siegel             
Many years ago, Dr. Bettelheim wrote a parenting book from a psychoanalytic perspective that proposed that 'Know thyself' is the starting point for empathic, attuned parenting. Two decades later, Dr. Siegel comes to the same conclusion from a neurobiological perspective, that is, that it is not what happened to you in the past, including traumatic experiences, that determine how you parent your child, but how you have made sense of your experience, and integrated that understanding into your sense of self.   

Touchpoints (2006) by T. Berry Brazelton             
The premier American pediatrician of the last century, T. Berry Brazelton walks you through the development of a child from the prenatal stage to 6 years of age. The main purpose of his approach is not to tell you how to deal with your child, but help you to anticipate predictable developmental challenges and changes in a child's journey of growth. This is important because it helps you anticipate developmental changes, process your emotional reaction and reflect on how you would like to deal with them before they occur. "Anticipatory guidance," as Brazelton calls it, provides the parent with a sense of competence and mastery as he or she can then be a step ahead and celebrate the child's new behaviors rather than be overwhelmed by them.   

The emotional life of the toddler (1993) by Alicia Lieberman   

The magic years: Understanding and handling the problems of early childhood (1959) by Selma Fraiberg    

Parenting for a peaceful world (2009) by Robin Grille


Therapists/Clinical supervisors:    
The developing mind (1999) by Daniel Siegel           
This is a must-read for every therapist no matter their orientation. Dr. Siegel, a pioneer of interpersonal neurobiology, describes how relationships and the brain interact to shape who we are. Dr. Siegel maintains that meaning-making is a core drive of the psyche and is central to development. Early attachment experience is encoded in implicit memory and is not available to conscious awareness. The mind functions as an "anticipation machine" that attempts to "remember" the future based on what has occurred in the past. Consequently, making implicit relational memory explicit and available to conscious awareness is essential to gaining a sense of control over the way we experience present day reality.   

The neurosequential model of therapeutics(2006) by Bruce Perry             
Dr. Perry is a leading expert in the field of neurodevelopment and the impact of traumatic experience. Early childhood experiences shape the structure and functioning of the neural systems in the brain. Experience is biology so in order to counter the effects of traumatic memories one must reshape the brain. Changing the brain, according to Perry, requires predictable, repetitive and attuned interactions with sensitive, caring adults: essentially the same interactions that would create a healthy neural system in the first place. In his Neurosequential Model of Therapeutics (NMT) Perry points to the expressive arts therapies including art therapy, movement and music therapy as uniquely conducive to reprogramming the regulatory systems in the brain, more so than talk therapy. Regulating the brainstem i.e. the "arousal state" is the starting point of trauma treatment.

Traumatic stress: The effects of overwhelming experience on mind, body and society (1996) edited by Bessel Van der Kolk et al.             
Dr. Van der Kolk is one of the foremost authority in the field of traumatic stress. This collection of essays by leading experts in the field of traumatic stress described by Contemporary Psychologyas "remarkable for including not only [the] scientific and medical viewpoint, but also the sociopolitical context in which trauma, its study, and its treatment occur…" is a must-read as the mental health field moves toward Trauma-Informed Care (TIC). A thought-provoking point made in one of the articles is this: Verbally processing traumatic experience can be overwhelming therefore helping a client regulate their arousal state while processing their experience in their mind i.e. thinking and feeling but not speaking the memory, can be safer and less overwhelming. This is a important reminder that sometimes words only get in the way.   

Treating personality disorder in children and adolescents: a relational approach (2001) by Efrain Bleiberg             
Dr. Bleiberg from the Menninger Clinic has developed an approach to treating personality disorder called Mentalizing-Based Treatment (MBT). Mentalization, also known as reflective function, is the ability to keep one's mind and the other person's mind in mind during interactions including the ones that involve strong feelings. Dr. Bleiberg posits that the main problem in psychopathology, including borderline personality disorder, is the frequent breakdown of "mentalizing". Consequently, identifying moments of breakdown and supporting the development of mentalizing at those moments should be the main focus of therapeutic interventions.   

The polyvagal theory (2011) by Stephen Porges             
Dr. Porges has studied the evolution of the vagal systems i.e. the connections between the brain and the heart. This system monitors survival strategies of the organism. While the book is very technical and a challenge to read, one of the main points is profound, namely: A sense of safety is a prerequisite for social engagement in general, and successful therapeutic interventions specifically. Through neuroception, a process coined by Dr. Porges, the brain decides whether a situation and environment is safe or threatening. This process occurs outside of awareness (on a physiological level), but determines whether or not a person can socially engage, or readies for fight, flight or freeze. In other words, this theory shows that our physiological states can limit our psychological and behavioral repertoire at any given moment and concludes that social engagement is not learned, but the result of the brain's assessment of safety. For a fascinating interview with Dr. Porges click here.   

Don't hit my mommy (2005) by Alicia Lieberman             
The handbook for Child-Parent Psychotherapy (CPP), this book is small but mighty. It posits that "ghosts in the nursery," that is, parents' unresolved childhood conflicts can have a profound influence on their children and their ability to form attachment to the parent. Thus making sense of our own attachment experiences and integrating them into our sense of self makes it more likely that we will not repeat the mistakes our own parents made when raising us.             

The adolescent psyche: Jungian and Winnicottian perspectives (1998) by Richard Frankel

Memories, dreams, reflections (1965) by C. G. Jung   

The soul's code: In search of character and calling (1996) by James Hillman   

We've had a hundred years of psychotherapy and the world is getting worse (1993) by James Hillman   

The art of the obvious: Developing insight for psychotherapy and everyday life (1992) by Bruno Bettelheim & Alvin Rosenfeld             

Emotional intelligence: Why it can matter more than IQ (1995) by Daniel Goleman   

Care of the soul: A guide to cultivating depth and sacredness in everyday life (1992) by Thomas Moore. Click here for the first chapter. 

Affect regulation and the repair of the self (2003) & Affect dysregulation and the disorders of the self (2003) by Allan Schore   

Coming into mind: The mind-brain relationship; a Jungian clinical perspective (2006) Margret Wilkinson   


Program Administrators:   
Creating sanctuary (1997) by Sandra Bloom 
Restoring sanctuary (2013) by Sandra Bloom 
Dr. Bloom developed the "Sanctuary model" that is endorsed by the American Association of Children's Residential Centers (AACRC) as an evidence-based model. Programs that deal with traumatized clients need to train all staff, including milieu workers and administrators, in trauma theory and institute support systems for direct care staff to consistently debrief countertransference feelings to avoid vicarious traumatization and traumatic reenactments with clients.   

Unconditional care (2010) by John Sprinson et al             
Dr. Sprinson proposes that the main compulsion of youths in residential treatment and other service programs is to repeat being rejected and abandoned, and that the counterforce to the repetition of failure is unconditional care. The book establishes a relationship-based approach grounded in attachment theory and illustrates how behavioral interventions must address the children's profound relational needs.   

A home for the heart (1975) by Bruno Bettelheim             
Dr. Bettelheim directed the Sonia Shankman Orthogenic School, a treatment, training and research institute at the University of Chicago, for 30 years. During that time, he and his staff developed an approach to serving some of the most troubled children via a model that was built entirely around the needs of the children. Dr. Bettelheim first coined the term "therapeutic milieu" in 1948 and in this book describes how a planned environment that supports mastery of tasks of daily living through sensitive, attuned and understanding staff-client relationships has the potential to heal deep emotional wounds and foster healthy development. This classic offers much wisdom that could benefit the current residential treatment facilities.   

Punished by rewards (1993) by Alfie Kohn             
Dr. Kohn challenges the behaviorist paradigm by addressing how the carrot and stick approach so commonly used in the treatment of emotional disturbance is mostly counterproductive. He shows how rewards are a form of power and control. Maltreated children are sensitive to manipulation as they have not had much control over their worlds. Token economies and level systems that use external rewards do not foster intrinsic motivation in a person and, particularly when used with maltreated children, frequently lead to power struggles and a repetition of a sense of failure and defeat on the part of the child.   

Love is not enough (1950) by Bruno Bettelheim             
This is a classic in the field of residential treatment. It brought attention to the minute details of a child's life in an institution and how all events and interactions with the children in a treatment setting are meaningful and can be harvested for their therapeutic potential, whether it is waking them up in the morning, mealtimes or transitions.   

Treating traumatic stress in children and adolescents: How to foster resiliency through attachment, self-regulation and competency (2010) by Margaret Blaustein and Kristine Kinniburgh             
In this book the authors describe their ARC framework (Attachment, Self-regulation and Competency) for treating traumatic stress. The framework is based on the integration of recent research and theories about neurodevelopment and trauma. The model consists of 10 "building blocks". Nine of them fall within three primary domains of attachment, self-regulation and competency. The tenth –trauma experience integration- integrates and builds upon all other skills addressed within the framework. In addition to the theory, the book provides useful clinical tools that are applicable in a range of settings, from outpatient treatment settings to residential programs. This book can support culture change toward Trauma-Informed Care (TIC).   
​