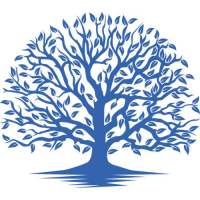 Program Consultation
If you are a CEO, director or administrator at a residential, day treatment or early intervention program and are interested in developing your therapeutic milieu into a relationship-based, trauma-informed model, or just need a neutral perspective on your program, I am available to provide short- or long-term consultation. My book "Milieu Psychotherapy: Nurturing Hope in Children of Despair" (2009), available at amazon.com gives you a starting place on my views about the therapeutic milieu. I continue to study contemporary theory and am constantly broadening my viewpoint.     


Case Consultation
If you need somebody to meet with your treatment team to assist with understanding the particular needs of a child or adolescent in your treatment facility, I also provide case consultation. Having worked with the most at-risk youth in Los Angeles County including at a locked level 14 psychiatric residential treatment center, I have experience working with paraprofessionals and mental health therapists to help them understand their clients holistically and in depth. Oftentimes very troubled children elicit negative countertransference in the people who take care of them. If unexamined, that countertransference leads to treatment failure as the clients recreate their history of rejection and abandonment.