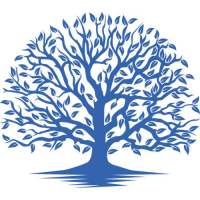 I was trained as an elementary school educator in my homeland Switzerland. As a young adult, I became interested in Bruno Bettelheim's psychoanalytic pedagogy and his work with children with emotional disturbances. Touched by Bettelheim's book "A Home for the Heart" in which he describes a therapeutic community at the University of Chicago, I decided to move to Chicago to study and learn at the Sonia Shankman Orthogenic School.
          
While treating very troubled children, I learned that some experiences, particularly those that were very traumatic, cannot be remembered or expressed in words. Creative expressions through images and symbols sometimes are the only way painful experiences can be communicated, shared, understood and transformed. I decided to study art therapy at the The School of the Art Institute of Chicago to deepen my understanding of the healing power of creative expression and art making.
​
On a journey to explore my own inner world, I immersed myself into Carl Jung's and James Hillman's writings that center on image and calling. I moved west to California to study Depth Psychology (Tiefenpsychologie) at Pacifica Graduate Institute. Depth psychologies are psychologies of the unconscious, including psychoanalysis (Freud), analytical psychology (Jung) and archetypal psychology (Hillman). 21st century neuroscience could also be considered a depth psychology as it is moving toward understanding the mind as largely driven by unconscious psychological processes. 

Interested in the developing mind and how trauma affects it, I enrolled a few year later in the Infant Parent Mental Health post graduate certificate program directed by Drs. Brandt and Tronick, offered through the University of Massachusetts, Boston. I later trained in Dr. T. Berry Brazelton's Touchpoints approach to parenting and Child-Parent Psychotherapy (CPP) an evidence-based practice for the treatment of early childhood trauma developed by Dr. Alicia Lieberman. 
       
​​I am a licensed psychologist and board-certified art therapist. I received my doctorate in depth psychology from Pacifica Graduate Institute, and hold graduate degrees from the University of Chicago and the Art Institute of Chicago. I also completed a post-graduate certificate in Infant-Parent Mental Health from the University of Massachusetts, Boston.

I have been working with children, adolescents and families with behavioral and emotional challenges and mental illness for a quarter century. I have  been the director of residential, educational, outpatient and early childhood intervention service programs. My main interest has always been the therapeutic process i.e. the transformation of lived experience in the present moment whether in the security of an office, in the home of a family or the dinner table of a residential treatment program. 
​